About Guide Dogs
For more than 60 years, Guide Dogs SA/NT has enabled a lifetime of independence, participation, inclusion and wellbeing for people living with vision impairment or blindness, children with autism, and their families.
While we're renowned for our iconic Guide Dogs, Autism Assistance Dogs and Therapy Dogs, we also provide a holistic range of vision and allied health services to help our clients build confidence and achieve their goals at every stage of life.
With limited NDIA funding and a constant increase in demand for our services, Guide Dogs SA/NT relies heavily on the generosity of our donors and supporters to continue changing the lives of people living with disability.
By taking the Boss' Blind Date challenge and raising funds for Guide Dogs, you will be supporting these vital services.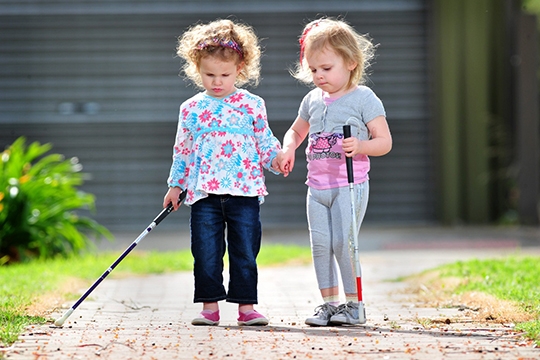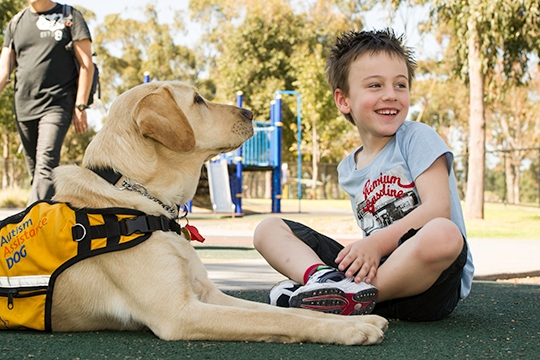 Meet Bruce and his Guide Dog, Wallace
Bruce Ind is a client, volunteer and board member of Guide Dogs. Among many other volunteering commitments, Bruce dedicates his time to being a community speaker, raising awareness in the South Australian community about Guide Dogs, the work we do and how we have provided support to him and his family.
At the age of 40 years old Bruce was diagnosed with a congenital condition, similar to Macular Degeneration, which resulted in the loss of his vision. Initially, Bruce used a mobility cane to get around, but after an assessment with our Orientation and Mobility team, they determined that Bruce's condition meant a Guide Dog could be a more suitable option.
Bruce has been working with his current Guide Dog Wallace for the last seven years and Bruce says, without a doubt, that Wallace's presence provides him with the confidence and safety he never felt he had using a mobility cane. Additionally, Wallace provides Bruce's family with peace of mind, knowing that he is in safe hands (paws) whilst commuting to and from his many volunteering commitments.
"Without a doubt, Wallace's presence provides me with the confidence and safety I never felt I had while using a mobility cane"