Why we need you to host your own fundraising event
For more than 60 years, Guide Dogs SA/NT has enabled a lifetime of independence, participation, inclusion and wellbeing for children and adults with vision impairment, other sensory impairment and autism.
While we're renowned for our iconic Guide Dogs, Autism Assistance Dogs and Therapy Dogs, we also provide a holistic range of vision services and other allied health services to help our clients build confidence and achieve their goals at every stage of life. To learn more about the various services provided by Guide Dogs, visit www.guidedogs.org.au/services.
With limited NDIA funding and a constant increase in demand for our services, Guide Dogs SA/NT relies heavily on the generosity of our supporters to continue changing the lives of people living with disability.
By hosting your own fundraising event, you will be supporting these vital services.
Scroll down the page to see how your support can change lives!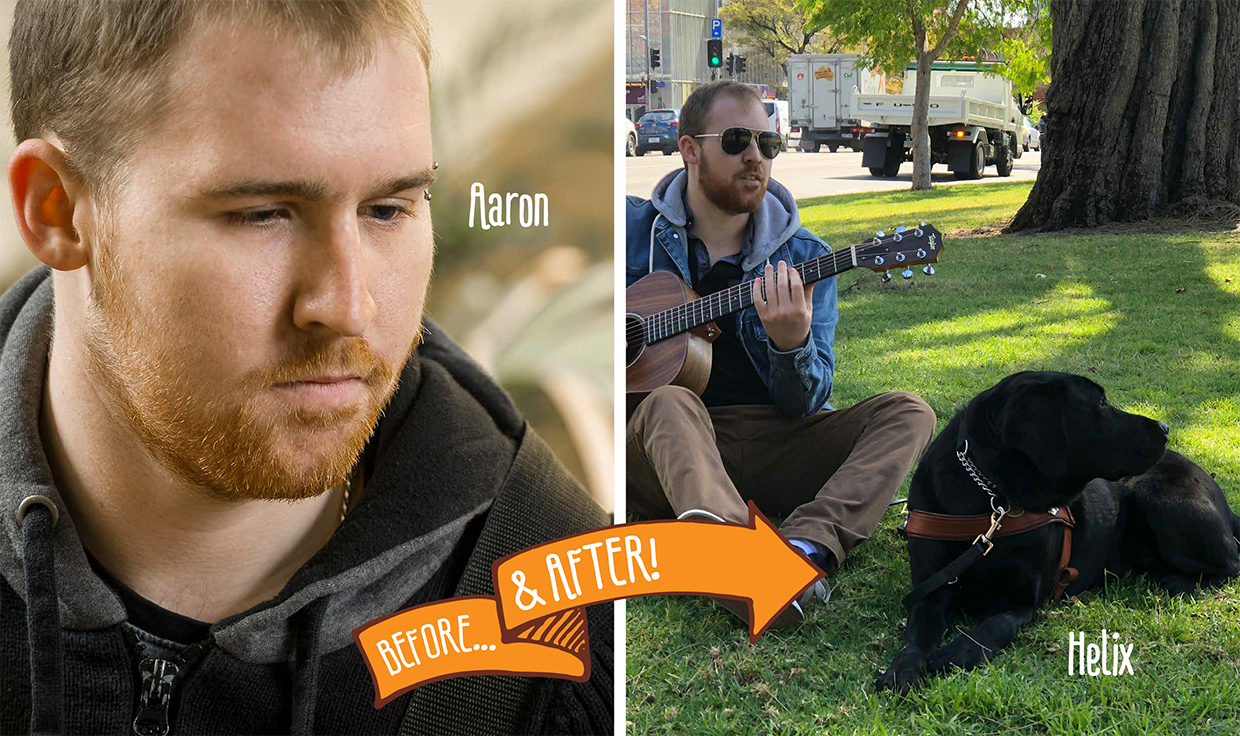 Arron began losing his sight at the age of six as a result of inflammation of the eye. Arron's illness and vision loss was traumatic. He has no vision in his left eye and only 10% in his right eye. Arron is also a talented young musician and was ready to build on his promising music career, however, travelling to gigs at night was impossible with a white cane. Aaron was matched with an incredible Guide Dog called Helix.
"The trial walk I took with Helix was amazing. Walking felt so different – so easy. I immediately noticed that Helix led me safely up and along any ramps in Bank Street in the city. There are places where I would normally trip on the edge of a step but with Helix, I felt really safe. It was an amazing experience – and all I could think about was all the possibilities that await me when I have my own Guide Dog!" - Arron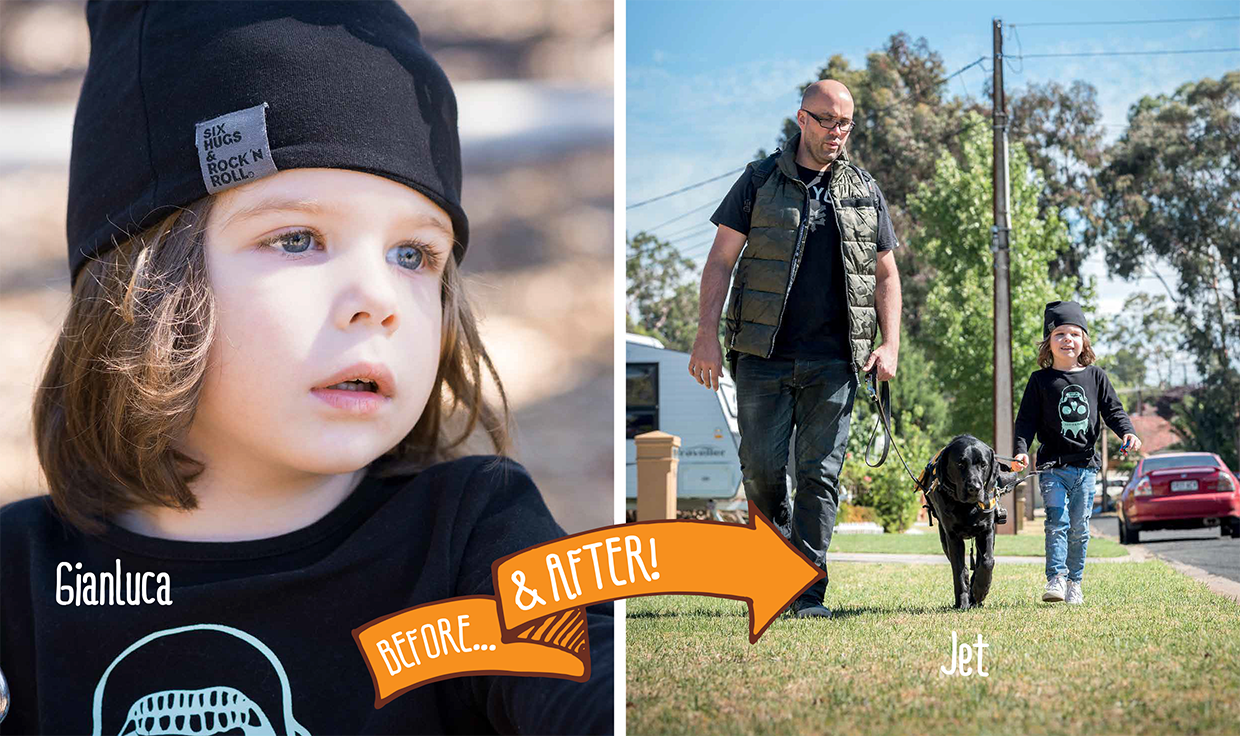 Gianluca was diagnosed with severe autism at 18 months of age. "We knew assessment was required around 12-13 months of age when Gianluca stopped talking and walking," Gianluca's Dad, Luke, recalls. Accepting Gianluca's diagnosis was a challenge, and general family outings were near impossible. Social settings would cause Gianluca to become anxious and bolt, often putting himself in danger. Their lives changed forever when Gianluca was matched with Autism Assistance Dog 'Jet'. This was the start of a very special bond.
"When Gianluca sees the yellow jacket come out he knows we are leaving the house, this excites him greatly" Luke describes receiving Jet as "One of the best, if not the best, moments of our lives".